Which product do I need for my project?
We receive a lot of calls here at Dirt Cheap from people requesting soil for their projects. But did you know that not all soil is created equally?
We specially screen and blend three different variations of soil: Topsoil, Triple Mix and our Premium Black Garden Soil.
Whats the difference?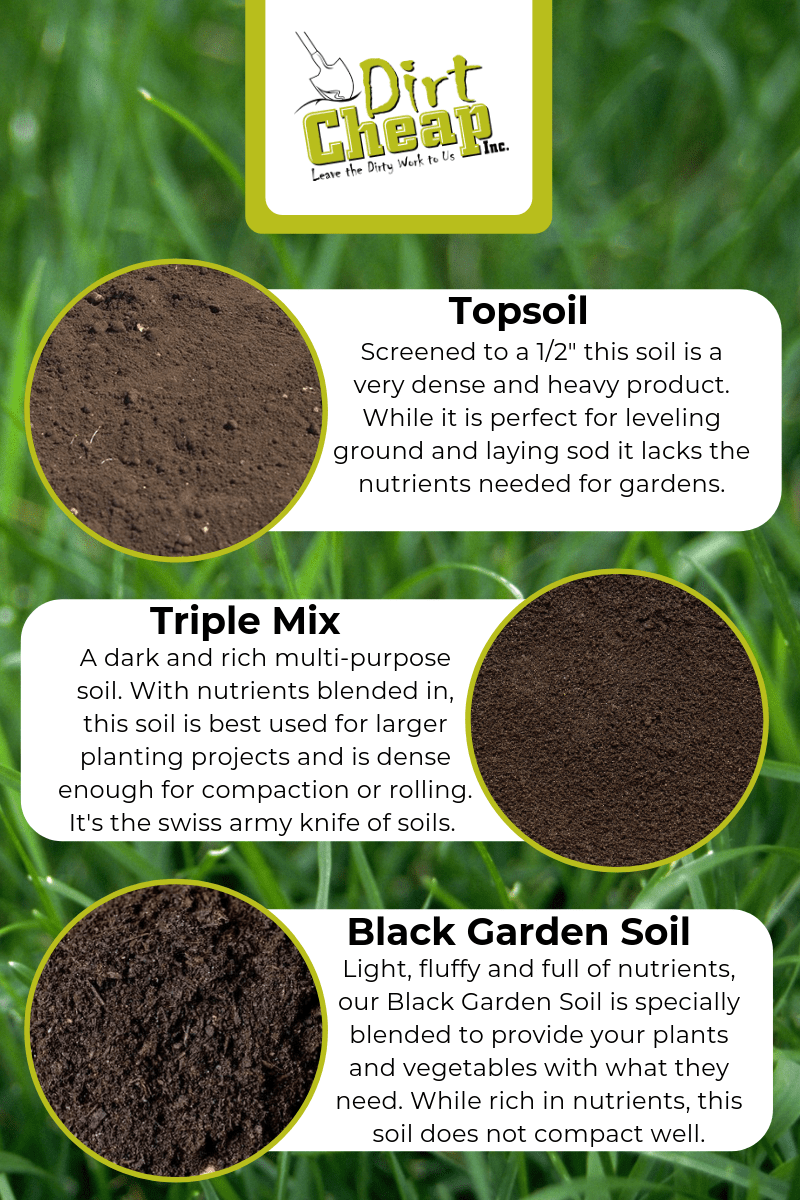 So, now you know the basics of soil and its time to get into the garden. If you have any other questions, give us a call @ 1-888-992-3478 and our team will be happy to help.
Ready to start your project? You're just one click away from having any of these soils or mulch delivered right to your door!